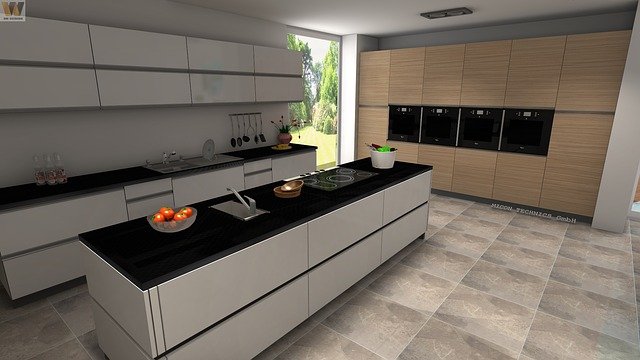 It is highly essential to plan a kitchen according to a layout. A kitchen layout will help you ensure that the kitchen is practical, movable and functional. You cannot only put some furniture here and there and expect to have a top-notch and spacious kitchen. However, it does not matter whether your kitchen is small or incredibly spacious; you can pick any kitchen layout and adjust them to the area.
Keep reading to discover the 3 best kitchen layouts.
1.Galley Kitchen
Galley kitchen layout is highly affordable and brings a modern yet classy look to a kitchen. The galley kitchen includes two rows of cabinets that confront each other and with a walkway in between the galley. Besides, the galley kitchen is designed in a highly precise way so that there is no wastage of space. 
2.One Wall Kitchen
If you have limited space, the one wall kitchen is what you need. The one wall kitchen is space-consuming as cabinets are placed on only one side of a wall. One wall kitchen always brings a modern look to your kitchen as everything seems to be in their place. Plus, while few cabinets are mounted from the ground, others are floating cabinets which eventually brings a classy look in a kitchen. 
3.L-Shaped Kitchen
L-shaped kitchens are designed for both small or more spacious areas. The L-shaped kitchen includes cabinets on two different walls. However, if you are opting for the L-Shaped kitchen, it is prudent to seek professional advice about proper planning of where to install cabinets. It is imperative to precisely place cabinets so that you can move around your kitchen with ease and also use them practically. 
Extra Tips
It is highly essential to be conscious of the space that is available in your kitchen before choosing any of the mentioned above kitchen layouts. You need to choose your kitchen layout by the space available, not because you like or prefer a kitchen layout the most.