Are you tired of having a kitchen that does not really suit your convenience? Undoubtedly, having a kitchen that does not function properly can be a nuisance, especially it can be time-consuming when you are cooking. Moving further, we have compiled a list of ways you can consider to enhance your kitchen into a multi-functional one below.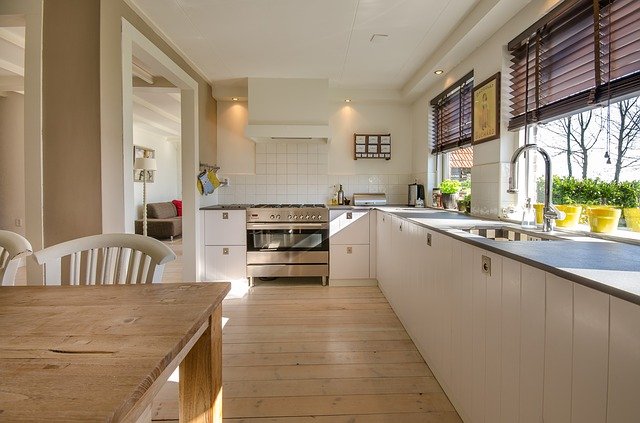 Here's How to Having a Multi-Functional Kitchen
Have a Breakfast Table and Keep all Electronic Appliances on it
It does not matter if your kitchen is small or big. You can always find a way to add a breakfast table that is supposed to fit in the middle of your kitchen. This table is meant to place all your electronic appliances such as pancake maker, blender, juicer, toaster, and others at eyesight instead of keeping them in a closed-cupboard.
Keeping your appliances in a place where you find it complicated to access will prevent you from using them regularly. But, having them withing eyesight will motivate you to use and cook with them more frequently.
Get More Space
If you have a small kitchen, it is advisable to remodel your kitchen and get more space. For instance, if there is unused and oversized furniture, consider removing them. In this way, you will find your kitchen more functional since it is more spacious.
Add More Open Shelves
Keep all your accessories such as sugar, tea, or coffee jar in a closed space will reduce the chance of you using them less often since they will be away from your eyesight; unless you really need them. Therefore, it is advisable to have open shelves, especially wall-mounted shelves, to keep all the items you regularly used at eyesight and avoid them from getting lost in closed areas.
Add a Corner to Plant Essential Herbs
If you have an unused corner in your kitchen, consider planting essential herbs that you use in the specific place. In this way, you will find it easier and more motivating to cook something when you see those herbs.
Remove Unnecessary Items
Lastly, consider removing unnecessary items from your kitchen. For example, if you have kept a set of mugs as decoration on your table, consider removing them or appliances you never used.